Topic: ATM Straddle Tracking Based on Monthly Options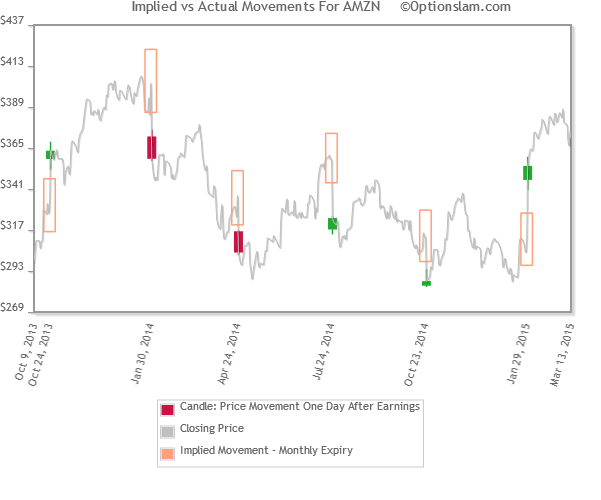 How to Access
EARNINGS TOOLS > Monthly ATM Straddles


Details
To assess the price move expected by the market, here we use the ATM straddle/strangle pricing model.
We track ATM straddle cost for both monthly options and weekly options before and after earnings.
On this page we focus on ATM straddle cost of monthly options for stocks with upcoming earnings event.
Presuming the rules of supply and demand provide for an efficient marketplace, we ascertain the expected price move will be approximately equal to the cost of the current straddle.
Each day until the earnings date we apply our formula to determine the implied price move in advance.
We don't know which way price is going to move after earnings but with this information we have a market based calculation of how far it is expected to move in one direction or the other.
The IM (implied move) is a crucial piece of the puzzle when developing trade strategy and positioning.